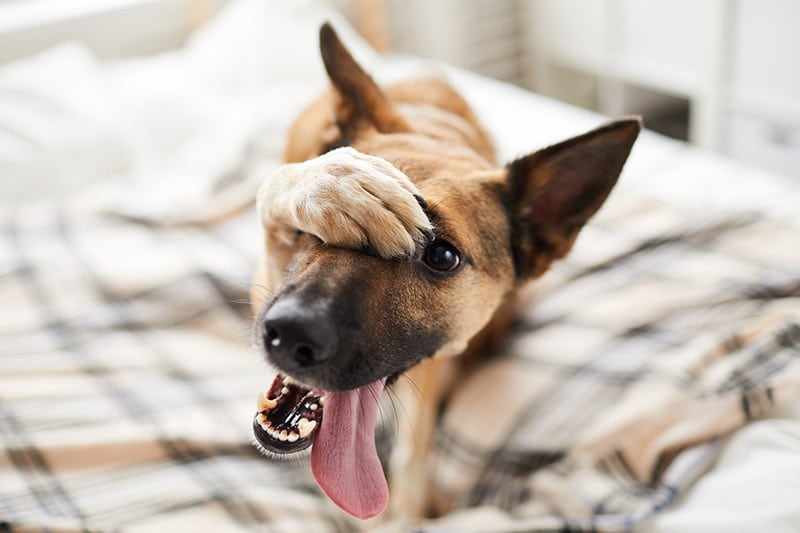 Pets are our Passion

Our Myrtle Beach veterinary team wants you and your pet to enjoy a lifetime of happiness and companionship together. Everyone working at our clinic is compassionate, honest, and reliable. We are client service oriented offering same day lab results and digital cytology (please see below for more information on this exciting technology). You can count on us to provide you the education to empower you to provide your pet outstanding care. By staying committed to continuing education and regularly attending programs organized by veterinary specialists and being fear free certified, we strive to offer state of the art care for your pet in a warm and professional environment; providing an outstanding experience for everyone-including your pet!
Pet Owner Education
Have questions? Great! We will take the time to provide answers. Our Myrtle Beach veterinary team is here to offer tips, guidance, and information to help you maintain and enhance your pet's health. Our family pet hospital lobby features a monthly educational topic as well! We encourage you to bring a list of questions to your pet's appointment or simply give our animal care hospital a call if you have a specific concern that we can answer over the phone.

In-House Pharmacy
Filling your pet's prescription is easy at our pet hospital. Our facility has an on-site pharmacy, carries many of the most common pet medications. Any time you need a refill, simply make a request through our online portal, and we will notify you within 24 hours that the medication is ready. We're pleased to make refilling your pet's prescriptions as easy as possible.
Please allow 72 hours for prescription refill requests so that we can better serve your needs.
Got Insurance?
We encourage clients to research pet insurance companies to find one that best suits their needs, as we are not associated nor affiliated with any pet insurance plans.  If you are looking for a recommendation, clients have reported positive experiences with Pumpkin.
What Sets Us Apart?
Coastal Veterinary Care's mission is to provide compassionate and progressive care to dogs and cats.   Our staff is well educated as we are centered around client education, so we can partner with you to help your pet live a long and happy life.  We are proud to be accredited by the American Animal Hospital Association, meaning we have passed strict guidelines to meet the highest standard of care for general veterinary practices. The accreditation evaluates everything from our medical record-keeping system, pain management, anesthesia, x-rays, and commitment to staff education, amongst other items, and that we are constantly learning and improving. Our facility is clean and comfortable; many of our patients enjoy the couches. 
When you become a professional in the pet care industry, although we love seeing pets, sometimes coming to the clinic can be an intimidating experience for our patients.  Nobody gives vaccines at home, for example.  We are excited that our staff is fear-free certified, meaning they have taken additional training in helping nervous pets or even social butterflies have a more positive experience. 
We also have a texting service making it easy for pet parents to receive results quickly, schedule appointments, and more. We provide a typed summary of your visit to help you remember tips we discuss or how to give medication.  And we also go over treatment plans with line-by-line estimates so we can be as transparent as possible about the cost of veterinary care and treatment options. Lastly, we have a clinic policy sheet so you can stay up to date on the latest information, such as fear-free concerns or how to communicate with us to provide prescription medications.
Are We The Right Fit For You?
If you are searching for a practice focused on providing quality care to the individual patient and taking time with each one, you have come to the right place!  We are here to offer your pet the best care possible.  We also have a non-financial relationship with specialty centers. Should your pet need a more advanced level of care, we can refer you to the right facility.  We highly recommend pet insurance and take Care Credit.  We believe every relationship is based on respect, and if you are willing to communicate with us, we will partner with you to care for your pet.
Causes We Support
Coastal Veterinary Care believes in giving back to the local community. We are a proud supporter of the North Myrtle Beach Humane Society. Dr. Black and some team members have volunteered there, and we also provide an annual donation for their local fundraiser. The clinic also donates to the Veterans Affairs Committee annual charity miniature golf tournament where one hundred percent of the proceeds go to veterans in need of assistance. Lastly, we are in the process of creating a scholarship for students at Coastal Carolina University interested in becoming a veterinarian.